6 years Ago By /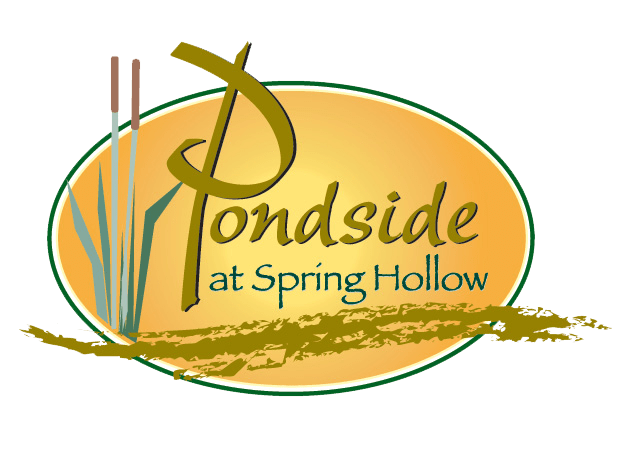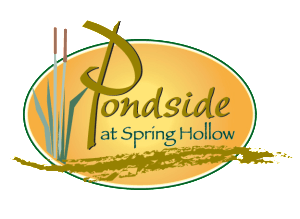 Developer Says Marketing Plan Was Critical
TOWNHOME PROJECT DEFIES SOFT HOME SALES MARKET
MIDDLETOWN, NY – The current housing downturn has hit the new home sales market the hardest. Developers who planned their projects during the boom years have seen demand evaporate as home buyers resist paying high prices while mortgage lenders tighten their lending standards in response to the subprime mortgage crisis. Top national and regional homebuilders have reported massive losses in 2007 with no real relief in sight.
Can a new home development project succeed in this troubled sales environment? Two Hudson Valley companies, one an advertising and marketing agency and the other a consulting and sales and marketing firm, say that in spite of what has become the most difficult housing market in years, it can be done and they point to a luxury townhome project in Middletown, NY as a case study in how they beat the odds.
In contrast to all the doom and gloom in today's home sales market is the Pondside at Spring Hollow townhome community in Middletown, NY. Marketing on the 44-unit development, developed by Wilder-Balter Partners Inc. of Elmsford, NY, began in September 2006. There are a host of reasons as to why this particular development succeeded where others have failed. In looking back, the developer believes that the quality of the development along with his selection of the marketing and sales firms for Pondside were keys to its success. Wilder-Balter hired AJ Ross Creative Media of Blooming Grove, NY as the marketing and advertising firm and New Home Sales & Marketing of Croton-on-Hudson, NY as the consultant and sales agent for Pondside.
Allan J. Ross, president of AJ Ross Creative Media, recalled that after an initial surge in sales, Wilder-Balter decided in mid 2007 to increase prices of the units that were originally priced at $287,000 and up for a three-bedroom townhome. Perry Goldman, President of New Home Sales & Marketing, added that once the price increase went into effect, sales fell sharply and demand all but dried up. After several months of little sales activity, AJ Ross and New Home Sales & Marketing proactively contacted Wilder-Balter and strongly suggested that prices be restored to the original asking price. Two months ago Wilder Balter reduced their prices back to their initial levels and almost immediately the market responded favorably. "A key to any successful housing project is to have a developer who is open-minded and will at least consider suggestions," Ross said.
The advertising and marketing executive added that the units at Pondside at Spring Hollow were offered at lower prices than other luxury new townhome developments in the area even though Pondside offered a host of very attractive community amenities such as: a pond, swimming pool, tennis court, clubhouse and gazebo. The developer also offered standard granite countertops and stainless steel appliances and two-car garages, recreation rooms and two full and two half baths in 2000 square foot units. "Wilder-Balter gave buyers a great value for the money," Ross noted.
William G. Balter, partner of Wilder-Balter Partners, said the new marketing strategy paid immediate dividends. "AJ Ross's local expertise together with Goldman's vast experience in the Hudson Valley were instrumental in our developing an understanding of the price sensitivity in this challenging market," said Bill Balter, partner of Wilder-Balter Partners. "We are pleased to announce that we are now sold out."
Explore and research the need for your project, its unit designs and price points as well as its likely reception by the local authorities and general public.
Assemble an experienced team who will work together to guide the project from the initial conception through the approval process to the grand opening and final sellout.
Expend as much time coordinating, evaluating and tweaking the sales and marketing effort as you do on the approval process. "Getting the right message to the right target market(s) through the right media" is essential.
Offer Consumers "perceived value." Since "you never get a second chance to make a good first impression," be sure your sire has curb appeal with approximately merchandised model homes and your sales center is welcoming, functional and facilitates the sale.
Builders, construction personnel and sales staff should shop their competition regularly and know their strengths and weaknesses (as well as their own).
Hire experienced advertising and sales and marketing firms with proven track records that work well together (and not in opposition).
The advertising agency must devise a workable, cost effective marketing plan and the Builder must allow it ample time to achieve results.
The sales agency must provide a thoroughly trained staff that is supervised and monitored regularly, held accountable and is compensated and rewarded commensurately and institute a system of procedures and protocols that will insure an efficient and effective administrative and sales effort.
Price the project competitively and have pricing strategies and sales goals from the outset.
Construction, Sales and Marketing and Advertising staffs should meet regularly to review progress and issues, resolve concerns and make suggestions to the Builder to maintain buyer demand at optimum levels.
"Success, in short, is the result of proper planning and preparation, product design, pricing, presentation and promotion. If these steps are followed," counsel Goldman and Ross, "the community will achieve its goal of selling out in the shortest time with the fewest problems at the highest prices."
A J Ross Creative Media based in Chester, NY is a full-service advertising and marketing agency specializing in Medical, Corporate Professional, Industries, Economic Development, Senior Living and Real Estate. The agency employs and is associated with some of the most talented creative minds in the industry, including renowned directors, production engineers, copywriters, composers and artists. As a result, it creates and implements marketing plans of any size and scope eliminating time consuming, industry specific learning curves. www.ajross.com
New Homes Sales & Marketing based in Croton-on-Hudson, NY is the Hudson Valley's most experienced and successful sales and marketing team and its President have sold over 330 communities over the past 30 years. Dr. Perry Goldman has a PhD from Columbia University and has earned the coveted CRS designation from the National Association of Realtors and the MIRM designation from the National Association of Home Builders. He is and author, consultant, New York State Real Estate Instructor, sought after speaker and licensed Real Estate Broker in several states.