5 years Ago By /
What is MyBestSegments?
The company Nielsen, which measures consumer behaviors by surveying over 100 countries, runs MyBestSegments. MyBestSegments grants access to demographics and psychographics of a population based on their location.You can use MyBestSegments to create a marketing strategy for your business. By using their statistical information, you can find a target audience, understand various markets and even search for ideal areas for your business to grow or relocate. An example of this can be demonstrated by looking at the incomes in a certain area. If you are selling high end products, you will want to target areas that have your desired income rate. To start, all you have to do is enter a ZIP code.
What can MyBestSegments do?
By using MyBestSegments, you are able to see a couple of different things. First thing is to enter the zip code for the area that you wish to look at in the area below in the picture pointed out by the red arrow. A page will then open after you click on the submit button. You can see the different types of people that are in the area below being pointed out by the purple arrows. By clicking on a result, you can see detailed individual listings.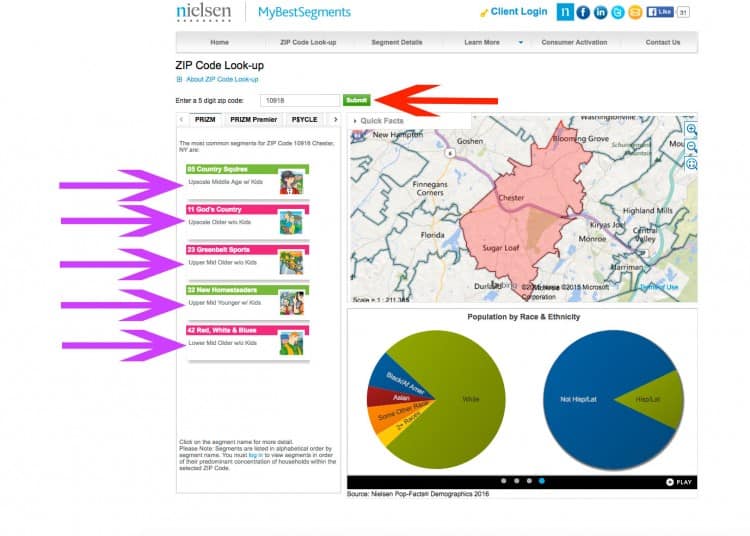 While still on the main page there will be demographic information about the area. The demographic information will be made up of population by age, race/ethnicity, income, and household composition. An example of the four charts can be seen below.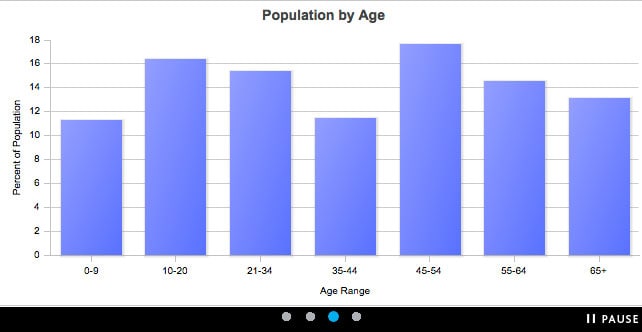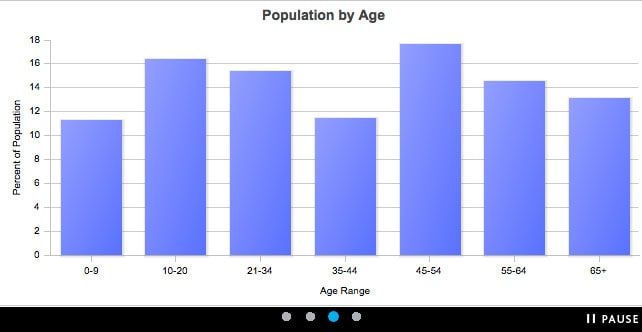 \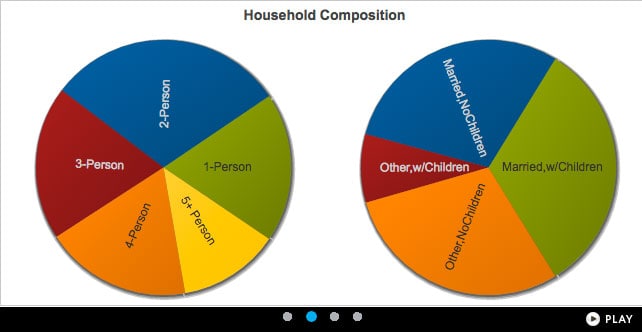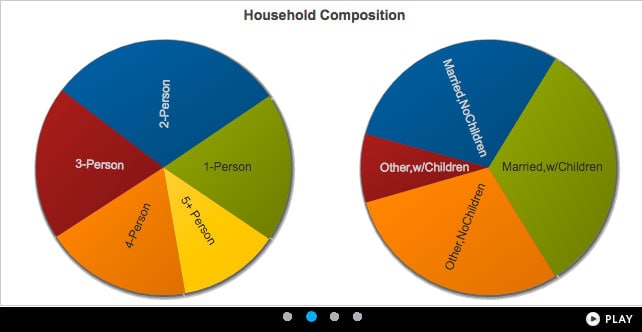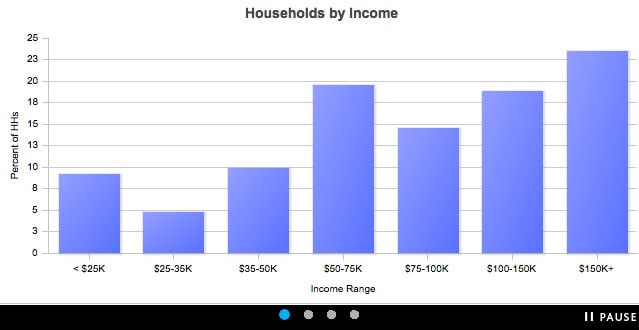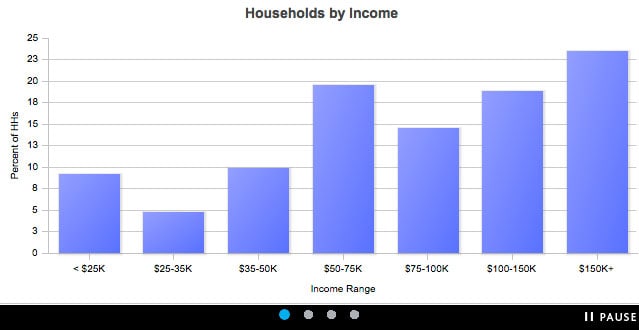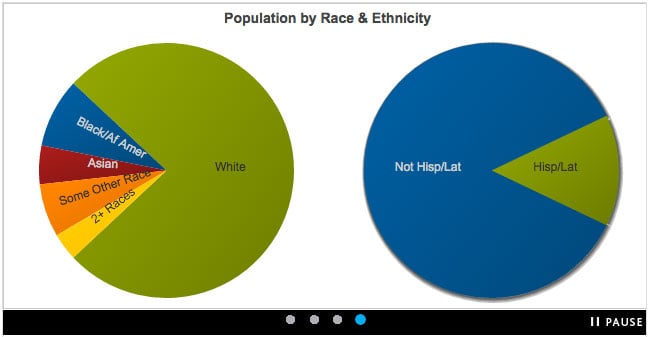 Here is an example of an individual listing: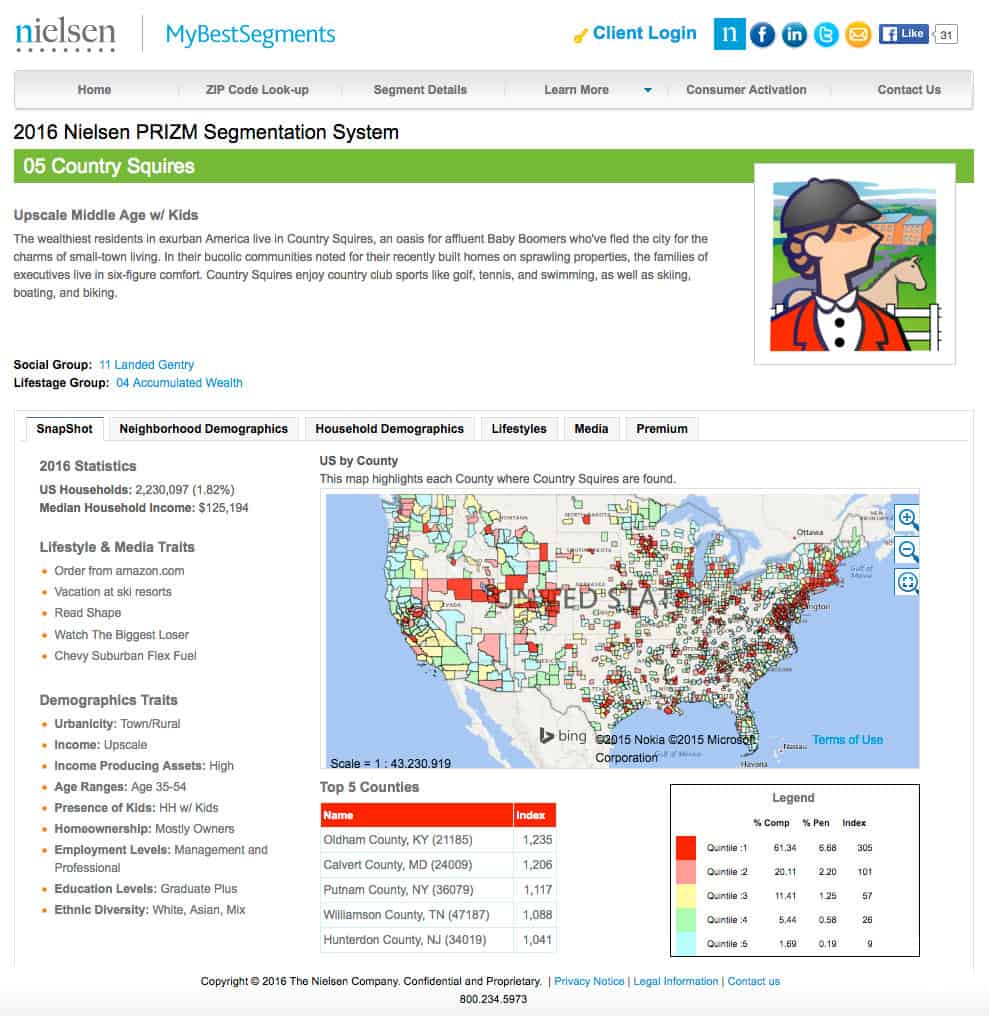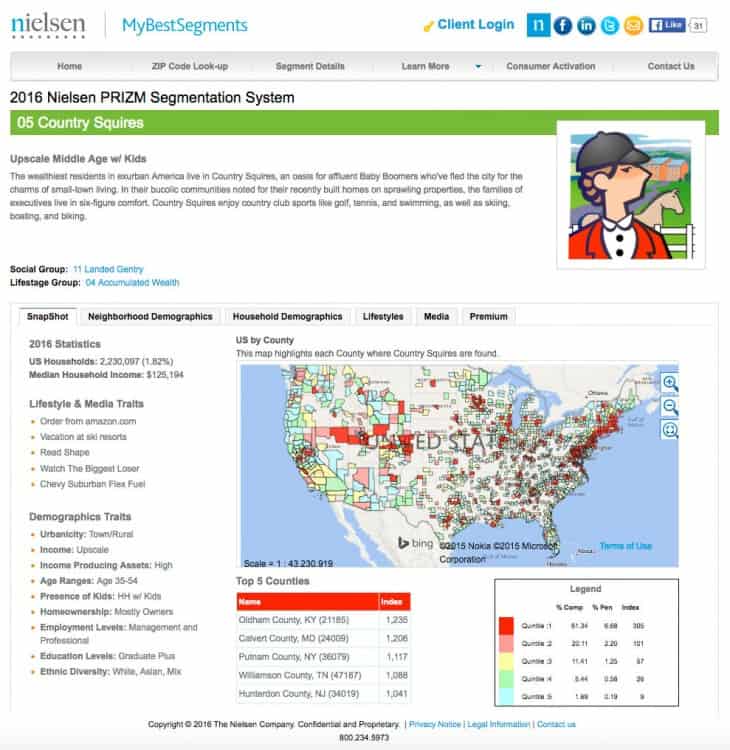 The importance of MyBestSegments:
Demographics and psychographics play a big role in any business. Whether whether your goal is relocation or choosing a target audience for your marketing, MyBestSegments is a great place to start.